Pralongià
Mountain biking in the amphitheatre of the Dolomites.
The fairytale-like route through the meadows and woods above the village of San Cassiano leads to the enchanting Pralongià plateau, which offers a 360° panorama of the surrounding Dolomite peaks, such as Conturines, Settsass, Marmolada, Sella, Sassongher and Gardenaccia. Furthermore, thanks to a small extension you can reach the summit of Piz de Störes.
On the way back to the valley you can choose between a more leisurely descent on the dirt road or take the "Fle Trail", a spectacular flowing MTB trail.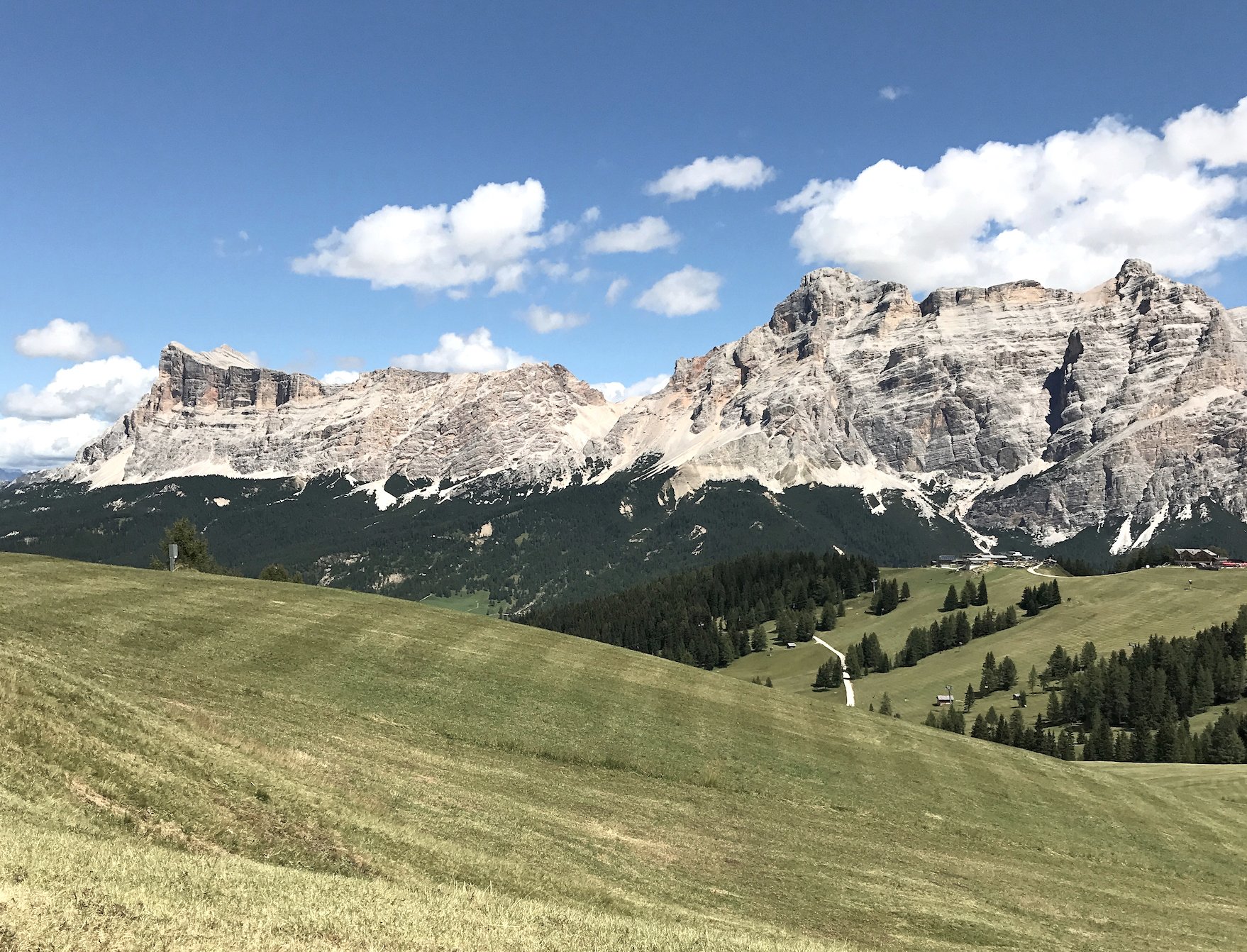 tour details
Itinerary: La Villa - San Cassiano - Pralongià - Corvara - La Villa
Distance: 26 km
Height difference: 850 m
Difficulty level: S0-S1 (medium-easy) ⓘ

---
Prices
Group tours

Private bespoke tours
1 day (1-2 pers.) 198 € / each additional person + 15 €
1/2 day (1-2 pers.) 125 € / each additional person + 10 €
---
---